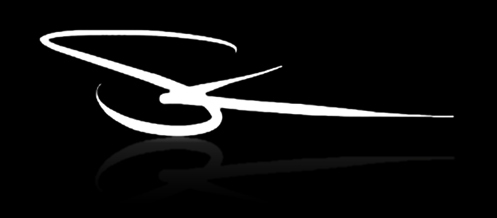 Steven Kronick is a Global Entertainment Visionary, and Original Founder of VisualTargeting®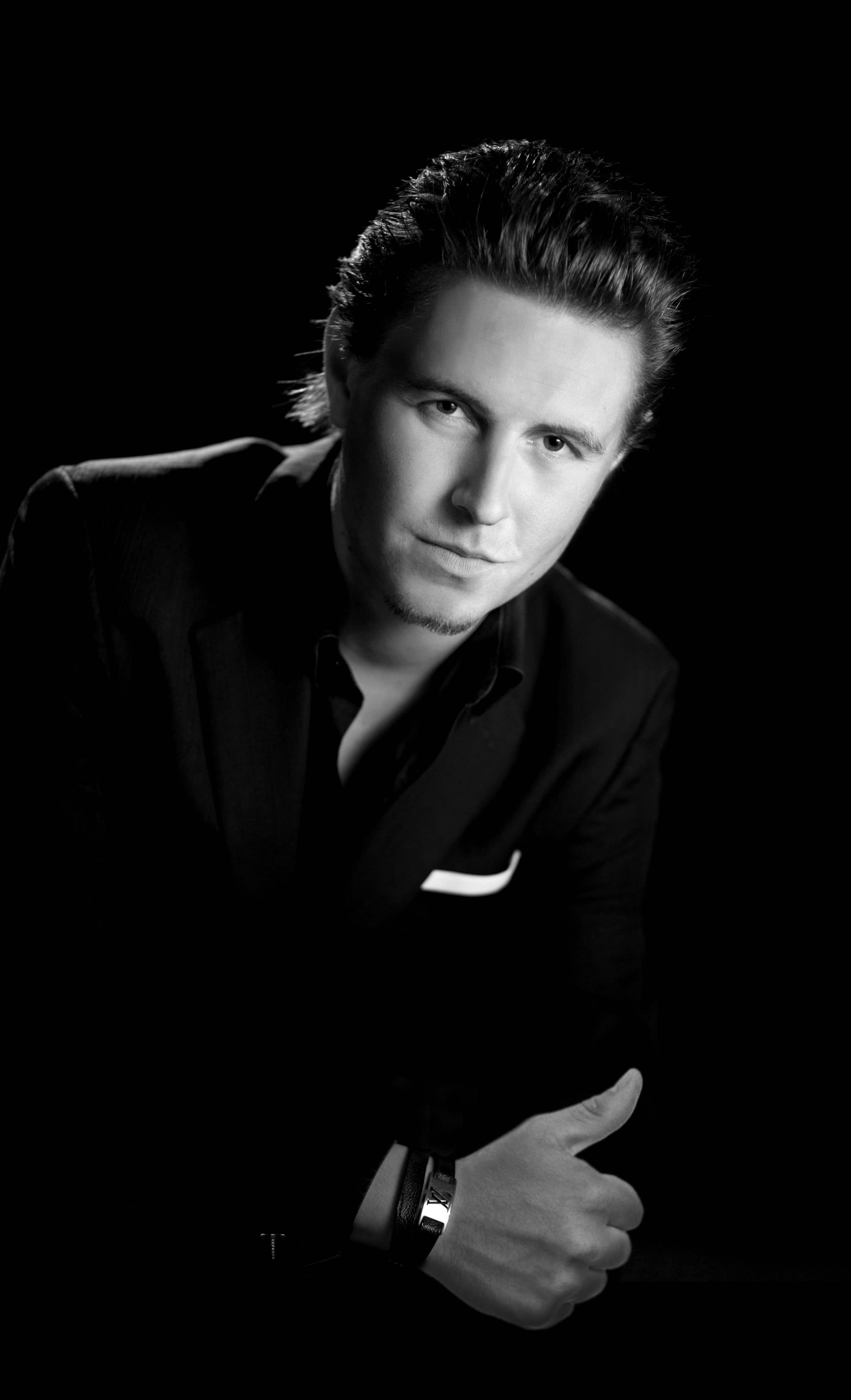 Steven Kronick's career in the design industry began before age 10, when he started his first business ventures to pay for his first skateboard and mobile phone. He soon signed on his first corporate branding client, and in his teenage years incorporated his first branding agency, becoming the Creative Director behind more than 1,000 advertisements, designs and brand images, before he was 21. At 17 Steven Kronick found himself featured at the newspapers and soon became a #1 bestselling designer invited to speak at Chambers of Commerce to teach branding principles and strategies to Entrepreneurs. Soon his design interests grew to include branding, arts, entertainment environments, architecture, fashion, interiors, city planning, healthcare facilities, market research, visual preference testing and style trend prediction. Steven Kronick sold his first business at age 21.





At age 21 Steven Kronick became the Original Founder of VisualTargeting® the new industry standard in design, trusted by Fortune 500's, business celebrities, and marketing bestsellers, in 182 countries. A week after his 27th birthday, The United States Government Granted Steven The First Patent for VisualTargeting® and Kronick was invited to become a Speaker at the Fashion Institute of Design & Merchandising (FiDM). The same year, Steven Kronick was invited to become an Official Ogilvy&Mather Partner, the world's largest advertising and design agency.





Kronick has worked on innovative design, advertising, marketing, and branding initiatives with The Rothschild Family, UniLever, AARP, Anthony Robbins, Kimpton, TIGI BedHead, Toni&Guy, Chet Holmes, the American Heart Association, the World Heath Organization, John Hopkins Medicine's Suburban Hospital, the Washington DC Board of Trade, ClubCorp's CityClub of Washington, numerous Chambers of Commerce, countless business leaders, charities including Orphans of Rwanda, SeaSave, the Capital Area FoodBank, and advised Mayweathers and Rockefellers.

His invention is used in nearly every country on earth and he has contributed to countless design experiences showcased at landmark locations including the Global Counter Terrorism Emergency Response Center in Geneva, the Los Angeles Convention Center, the Palm Beach Convention Center, the Venetian and Palazzo in Las Vegas, and dozens of other ultra luxury hotel brands and world class convention, event and show venues worldwide. Businesses that benefit from The United States Patents for VisualTargeting® Granted to Steven Kronick include Google, Microsoft, Apple, Amazon, Adobe, iStockPhoto, Facebook, Instagram, BitMoji, FaceTune, Netflix, Pandora, SnapChat, Godaddy, Walmart, and Target, responsible for $1,280,000,000,000+ Trillion dollars per year in United States revenues, improving billions of people's lives worldwide every day, making the world a more enjoyable place to live.

Kronick has been honored at numerous Arts, Business & Leadership societies, and the worldwide impact of Kronick's innovations has been featured at the Huffington Post and mentioned at publications including Forbes, Bloomberg, BusinessWeek, SmartMoney, CNBC, CBS, ABC, and The Wall Street Journal.





A diamond investment brought Kronick's documented Net Worth into the millions at age 21, and within one year, an independent third party party valuation conducted by a private Innovation, Mergers & Acquisitions advisory to Billionaires, Fortune 500 companies, The United States Senate, and The House of Representatives, skyrocketed the company's worth to above "$40 million" with projections "into the billions." During his twenties those projections were fulfilled, as evaluated by additional international business growth experts and global innovation legends, as VisualTargeting® entered worldwide ubiquity after Barnes&Noble accepted Steven Kronick's book written in Silicon Valley and published in Malibu for global distribution. The book titled "ATTRACTION: How VisualTargeting® Steers Our Choices" is the first book in history about "Visual Targeting" and shares how every person and business on earth benefits from his patented solutions born in Washington, Times Square, Venice Beach, California, Beverly Hills, Silicon Valley, Hollywood, Malibu, and Palm Beach Island. "ATTRACTION: How VisualTargeting® Steers Our Choices" is available for sale in 195 countries. The Textbook is an Apple iBooks "All Time Bestseller."

In 2010 a Berkshire Hathaway company that Warren Buffett owns, publicized in Forbes Magazine that VisualTargeting® is "turning the $500 Billion gambled annually on visual marketing, into predictable, controllable and consistently profitable investments." After that estimate from the World Advertising Research Foundation and the Advertising Research Center from 2007, it is estimated that more than $5 Trillion dollars have already been invested into this. Forbes stated that VisualTargeting® is "The most powerful advancement in the design, advertising, and marketing industries, that this century will see."

In 2017 while working with Jackson National at Palm Beach Island, Steven Kronick pioneered group stock investment and stock back debit cards, used at Navy Federal and Stash. This permits, for the first time in history, for every person to invest with any stock that they want, starting at $5. People are now able to build personal investment portfolios, retirement funds, and trust funds, almost for free. Then Steven Kronick was interviewed for Forbes and ThriveGlobal. The VisualTargeting® Private Index Fund that invests with the 17 best United States businesses that benefit from VisualTargeting® generates 25% per year. That is three times more profitable than the standard Fortune 500 Index Fund that invests with the 500 most profitable American businesses.

In 2018 long time FaceBook verified Christian Multi Billionaire Entertainer Steven Kronick became verified as The World's First Trillionaire after King Solomon according to the world's largest English encyclopedia. The same year the first historic original 120 year old Marquis Who's Who in America that honored public figures including John D. Rockefeller, Warren Buffett, Hugh Hefner, U.S. Presidents, and World Leaders recognized that Steven Kronick is the first Trillionaire, honoring Kronick with the Worldwide Humanitarian Award, and the Lifetime Achievement Award, and featuring him at the Millennium Magazine. That year the world's most powerful information resource Google Verified Steven Kronick and VisualTargeting® for being American Business World Leaders.

That same year Christian American honorary alumni at the world's most beautiful Pepperdine University, Steven Kronick retired at age 32, and his first VisualTargeting® United States Patent was approved to be listed for sale for $1,000,000,000 Billion Dollars, according to the world's most trusted Intellectual Property Bank, the highest single patent valuation in world history. Steven kept his first patent, and went on to keep building the VisualTargeting® Industry, and to receive more United States Patents that are more valuable. Steven Kronick is enjoying his retirement above Billionaire Beach and lives at a cliffside mansion at a private Malibu Beach at the world famous Birdview Avenue, and he also lives at Billionaire Row at the world famous private Palm Beach Island. They are both historic Christian towns.

Steven Kronick was 17 years old when the multi billionaire United States President Donald J. Trump that added trillions to The United States economy and The United States market signed his book. At 32 Steven Kronick advised Gina Loudon at The President's Media Advisory Board regarding promoting God to The United States and the world, and received the official "Trump 2020 Presidential Founder" Title. "In God We Trust" is a slogan that Steven Kronick promoted before United States President Donald J. Trump and Steven Kronick advises "In God We Trust is America's most powerful worldwide signature."

After retirement Steven Kronick gifted more than $1,000,000† Million to Palm Beach Island oceanfront restaurants and resorts. Then Steven Kronick gifted $100,000,000† Million to Forbes Multi Billionaire Steve Bisciotti's "Winning Drive" mega yacht team via Lorena Moreau. Then Steven Kronick gifted $100,000,000† Million to The Multi Billionaire Frisbie Group toward improving Palm Beach Island via Suzanne Frisbie. †VisualTargeting® Services





Kronick's hobby ventures in entertainment found him working with celebrity partners including the Gerber Group, attracting the likes of George Clooney, Cisco Adler, Shwayze, Stephen Colletti, Lauren Conrad, John Cho, Lisa Marie D'Amato, and other Hollywood socialites, creating a higher standard of red carpet nightlife experience than ever before, and becoming sponsored by the ultra-luxury Marquis Platinum Vitality Drink, and Moët & Chandon Champagne.

Honored to be an alumni of the prestigious invitation only world renown Hollywood Acting Studio that discovered and groomed Brad Pitt, Ryan Reynolds, Ryan Gosling, Kate Bosworth, Jessica Biel, Charlize Theron, Eva Mendes, Steven Kronick was asked to be a romantic lead in the number one MTV show Finding Carter in 2014. Kronick's Beverly Hills and Hollywood based invitation only red carpet entertainment business became sponsored by Veev the world's first Acaí­ Spirit in 2008, and in 2016 Kronick was asked to be the public romantic summer face for Bacardi Mixers. That year Steven Kronick worked closely with one of the "Top 100 Most Powerful Women in Las Vegas" on a multi platinum world renown Grammy Award winning music business before it received a Star on the Hollywood Walk of Fame, where Kronick previously had an Entertainment Penthouse on the same secure level as Snoop Dogg, an American Music Awards Winner with 27 awards, including the MTV Video Music Awards, the Billboard Music Awards, and Rolling Stone.

Kronick coached the Mayweather family in 2016 and 2017 advising them how to build a motivational business that would inspire billions of people around the world for America, and presented them with the "Undefeated" identity the year before Mayweather won the all time undefeated title. Mayweather's brother on a call with Mayweather management stated, "It is an honor to be working with the man who coached Tony Robbins." Anthony Robbins, the world's greatest American coach, Steven Kronick's client, friend and neighbor, was in the front row in Las Vegas witnessing Mayweather's historic record setting victory.

For pure pleasure, Kronick enjoys music, a ReverbNation Top 10 Musician receiving a platinum award in 2018, showcased on MTV, RollingStone, Billboard, being named "one of the nation's most promising artists" with his first surprise song premiering above Nicki Minaj, becoming an iTunes Top Song, and acting starring in Golden Boy, Streetcar Named Desire, and shown as "most people's idea of an ideal relationship" in the number one 2016 Netflix documentary. Kronick starred for Sony Pictures, performed for Guns&Roses, is an award winning poet, constant world traveler, avid lover of snow and water sports, received a Visual Arts Award for Outstanding Achievement in Design, Produced with multi platinum Producer Jeff Blue (Linkin Park, Limp Bizkit, Macy Gray) and Directed with MTV award winning Director Rage (Puff Daddy, Lil Wayne, Eminem, Ja Rule, Fall Out Boy, Flo Rida, Ice Cube, T.I., Craig David).





Enjoying the Divine Gift that is the amazing journey called life, Steven Kronick has directly served countless thousands of style enthusiasts in nearly every country on earth, where his design innovations have graced the look and feel of stages, products, artists, media, and luxury retail outlets, experienced by literally billions of people every day. However, Kronick sees this as "barely a beginning," as his vision is to positively impact every business and every person on earth, in sustainable ways that will outlive him. In that context, VisualTargeting® technologies exist to improve the level of happiness, joy, enjoyment, fulfillment, inspiration, quality and length of life, for everyone who is alive today & will be tomorrow. Above all, Steven Kronick believes in God.






"Our world is a mirror of our soul. Making it more attractive, makes our souls too, reflect a newfound grace."






†